The 'Flanders Celtic Harp Meeting' (formerly Waregemse Harpdag) takes place annually in the spring and brings artists to Belgium who place particular emphasis on the Celtic harp, to give workshops and a concert.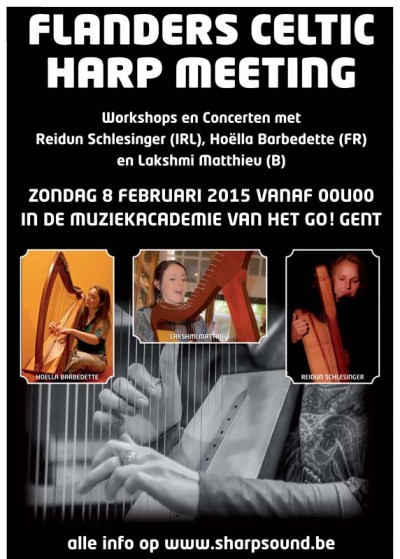 click here to download the folder in pdf
Harpists of all levels can register for these workshops, which are mainly "by ear" (without written music). The aim of this "Harp Meeting 'is to bring students together and connect with other kinds of music for their instrument, music from other countries and cultures, without any prior knowledge or study is required. Together in a relaxed atmosphere knowledge we simply enjoy to play the harp, have fun and relax among like-minded souls! Evening concert open to public.